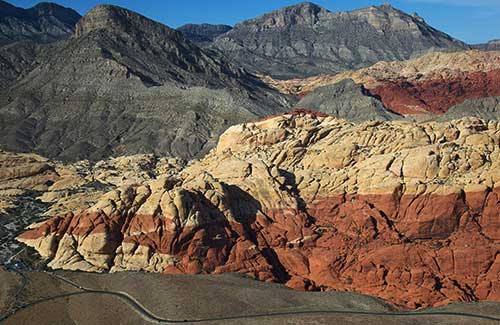 Red Rock Canyon Tour
On this tour, we provide a 20-minute scenic tour over Red Rock National Park, traveling over the scenic Red Rock Canyon's peaks, valleys, the Calico basin, flying low and right over the tops of the incredible sandstone formations.
Come and take a Helicopter Tour of Red Rock Canyon. The Conservation area is a must see for anyone visiting Las Vegas and is our most popular daytime helicopter tour over Las Vegas!!.
Red Rock Canyon was designated as Nevada's first National Conservation Area. Red Rock Canyon is located 17 miles west of the Las Vegas Strip on Charleston Boulevard/State Route 159. The area is 195,819 acres and is visited by more than one million people each year.
We can now book up to 5 passengers!